UPDATE: Tickets for our two festival screenings at AFI Docs are now on sale. Buy tickets to see Radical Grace Saturday, June 20th at 1 PM or Sunday, June 21st at 7:15 PM.  
The past few months have been full of e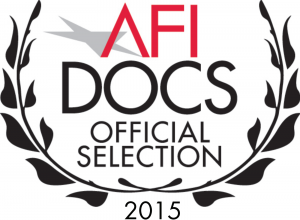 xciting news and it just keeps coming. This week, we're pleased to announce that we finally have an American premiere! Radical Grace will be showing June 20th and 21st at AFI Docs film festival in Washington D.C.
AFI is a perfect next step for us for many reasons. For one thing, it's fitting to have our American premiere in the hometown of one of our protagonists — Washington D.C. is where Sister Simone lives and works for economic justice with her organization NETWORK Lobby. Being in the country's capital also gives us the opportunity to expand our audience to feminist organizations and political leaders. We're excited to lift up progressive faith voices in a city with such a vital concentration of activist work.
And of course, if you can make it, we'd love to see you there!